While other programs leave you wanting more, Caterease Software is the full package – with features and tools so amazing you'll wonder how you ever did business without them.
There's a reason more than 50,000 users worldwide have chosen Caterease Software.
In fact, there are several.

Save Time & Avoid Mistakes
Customizable wizards and other tools keep data-entry consistent and easy; automatic conflict checks help you avoid costly mistakes; customizable prints and email templates offer detailed correspondence with a mouse click. With Caterease, no detail is overlooked. Don't trust your business to anything less.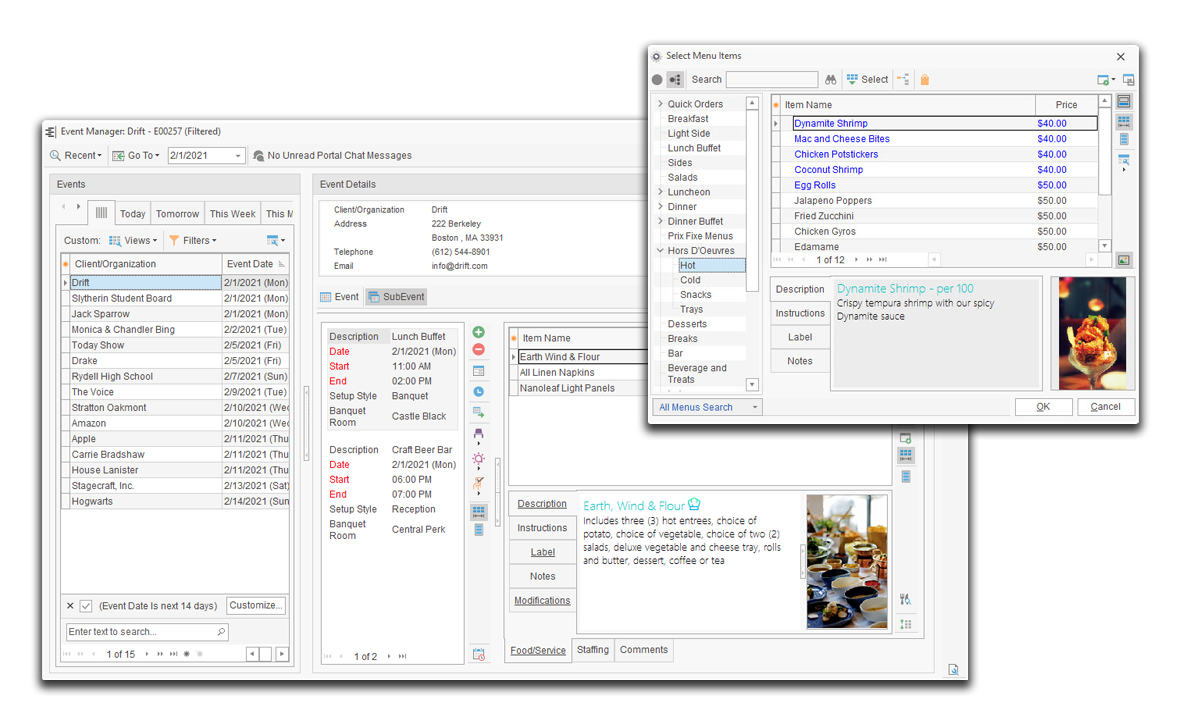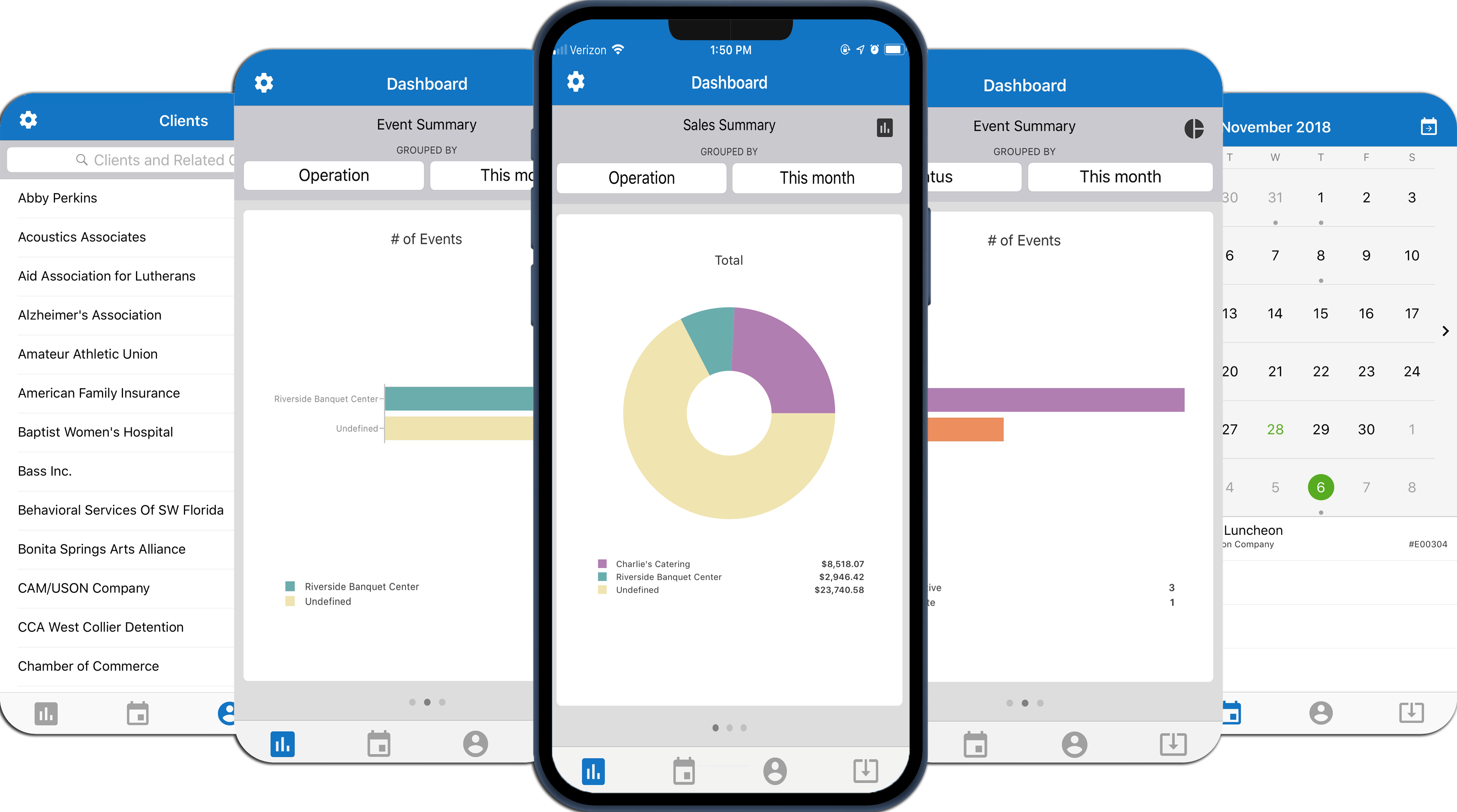 Take Your Business Mobile
In addition to having anywhere access to your Caterease program, several powerful tools help give your business complete mobility. The completely free mobile app lets any number of users review event details or consult a flexible dashboard or handy calendar; the powerful, free browser dashboard means administrative users can get the information they need anytime from anywhere; the optional Web Inquiry tool lets you place a custom form on your company's website so customers can get their information to you whenever and wherever they want.
Rich Jacobs
Remington Hotels
"Caterease is the most versatile, user-friendly software I've ever used. It's organized my department wonderfully and made keeping track of our menu items and accounts receivables a dream. Caterease is responsible for making our department run like clockwork and helping my staff to do their work in a fraction of the time it use to take. The menus and reports are outstanding. We've found that the program is extremely flexible and, with every upgrade, we have more power to streamline our operation. In addition, the technical support staff is always courteous and helpful."

Easily Manage Detailed Events
While other program always leave you wanting more, Caterease is the only solution that is the complete package. No event is too small or too complex for Caterease to handle. Our unrivaled collection of cutting-edge tools help you quickly and easily manage even the most complicated events.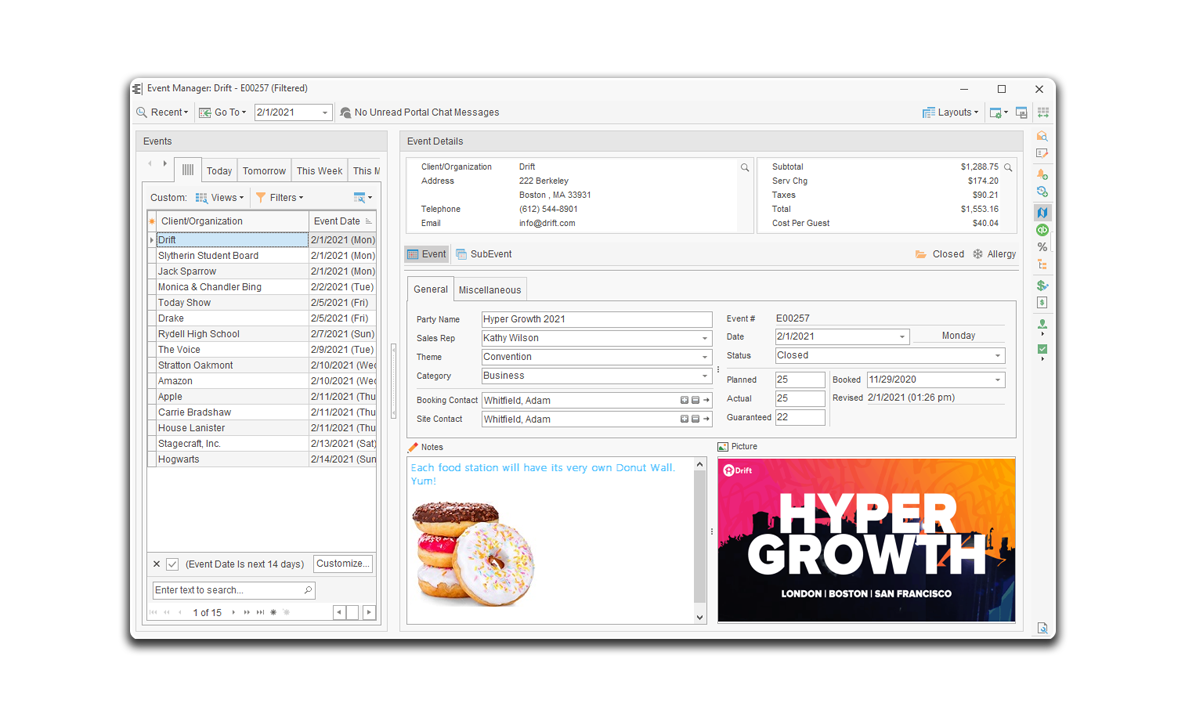 Create Custom Event Prints
 No other program comes close to Caterease when it comes to custom event prints. The powerful Print Designer allows you to create any number of front-of-house or back-of-house event prints based on our attractive, professionally-designed layouts – and the optional, revolutionary Document Builder lets you design any custom layout you can imagine, showing any details you want!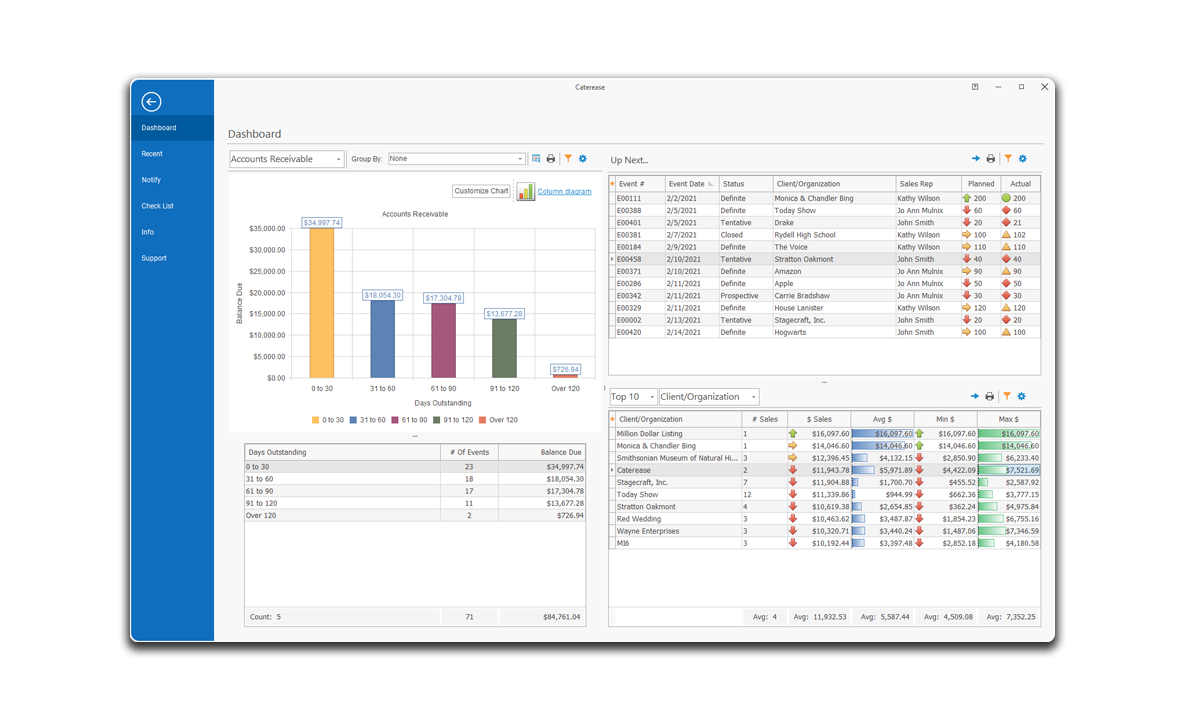 Seamlessly Manage Customers
The powerful account management tools in Caterease mean any information about your clients is available at your fingertips – from detailed history and correspondence records to scheduled reminders and lead tracking.
Track Custom Business Metrics
Flexible, quick-access reports and fully customizable query tools allow you to track virtually all aspects of your business quickly and easily – from revenue forecasts to client activity and event details and more! Sort, filter and group results by any detail – and even access colorful, customizable dashboards in the program or online. Get any answers to any questions from anywhere – with Caterease Software.