** Caterease Hosted v18 customers – the next update has been installed overnight Sunday, 06/17/18 **
** Caterease Self Hosted (Desktop) v18 customers – the next update is available for download **
** Caterease Self Hosted (Desktop) v16 customers – v18 Desktop has been available for upgrade at your convenience! **
Caterease Desktop customers, please contact the Caterease Helpdesk via help@caterease.com for update/upgrade instructions.
New Features in This Latest Update
NavBar Cursor
We've added a couple of options for cursors hovering over the Navigation Bar. The default cursor is the "Hand Cursor".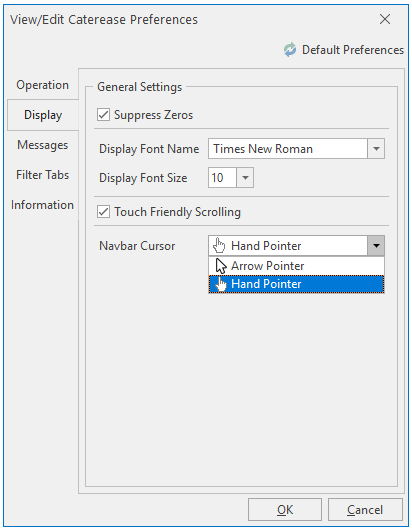 Navigation Bar
We've changed a few things regarding the Navigation Bar:
Optional Explorer Bar View
You can now use the popup menu to change the view from a "Navigation Pane" view to an "Explorer Bar" view.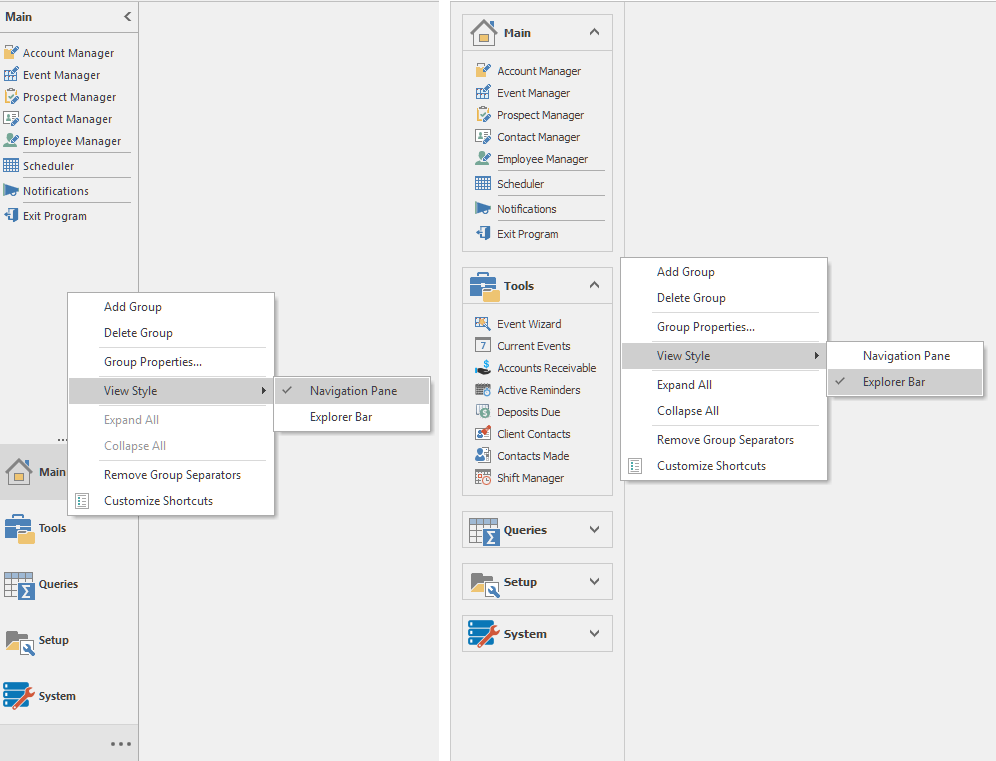 When in the "Explorer Bar" view, you have access to the "Expand All" and "Collapse All" popup menu items.
Sizing the Navigation Bar can now be done using a splitter bar on the right of the Navigation Bar.
Anomalies Resolved
This update resolves additional issues reported since the release of v18. Each customer affected by any of the issues has been notified separately by the Caterease Helpdesk.