During these challenging times, we at Caterease know that pickup and delivery orders have become the primary source of revenue for many of you. As a response, we have created a comprehensive tool to manage these orders within your existing Caterease program – and are providing it free of charge to all users.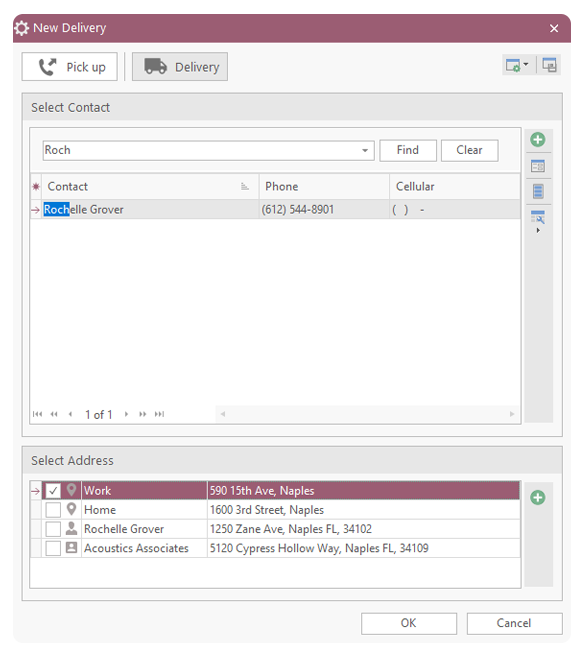 Quick-Order Wizard
The new Quick Order wizard lets you create delivery or pickup orders for new or existing customers in an instant!
Quickly search for existing customers based on any detail – part of a phone number, first or last name or any other information – or add new customers easily on-the-fly. Choose from any number of delivery addresses associated with the customer, including prompts for locations outside of your custom "delivery zone".
Order Item Selection

Enhanced Caterease menu selection tools allow you to easily grab any menu items for the order – dragging and dropping multiple items and searching by any item detail you know. An available list of a customer's order history allows you to instantly copy the details a previous order to create a new order with a mouse click.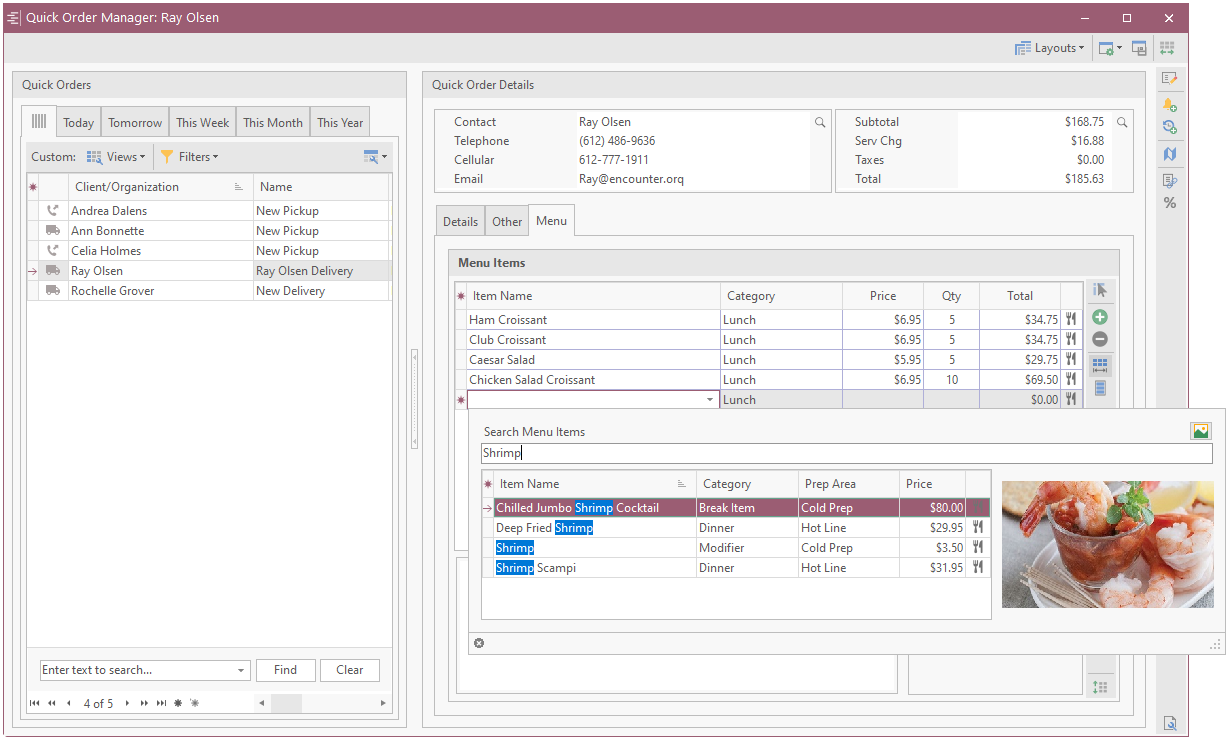 Michelle Peifer
Mission BBQ
I appreciate the fact that you guys have made this a free tool. You guys are awesome!
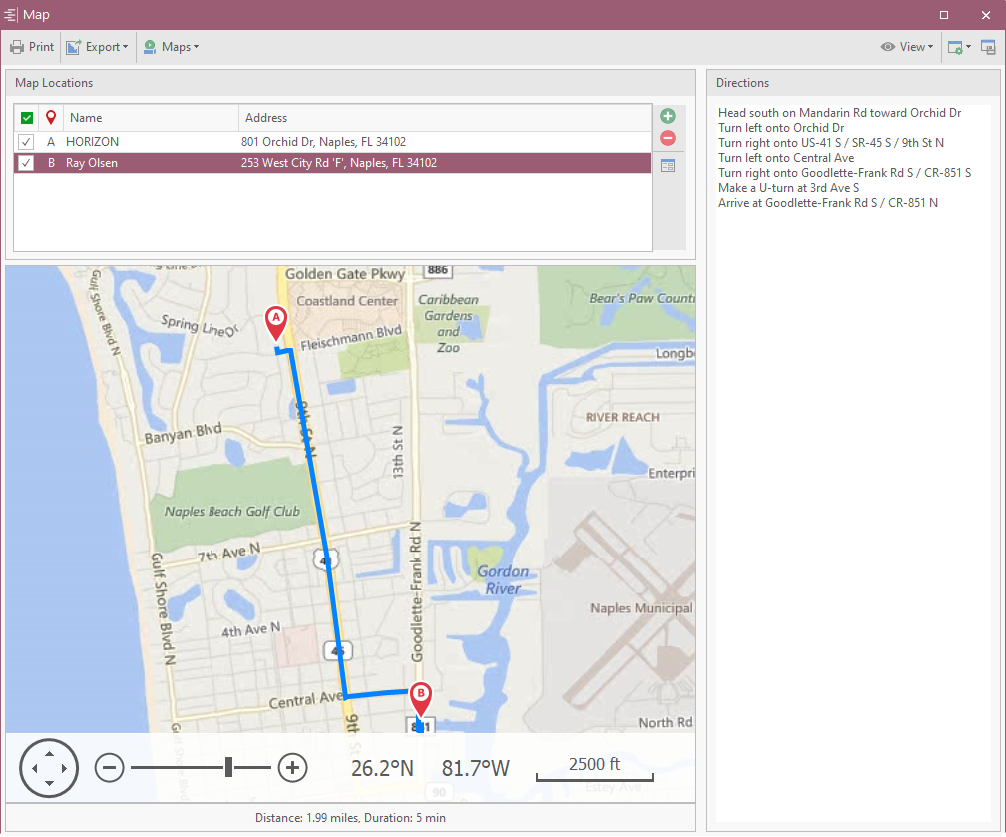 Estimated Order Times

The program automatically calculates anticipated delivery or pickup time based on custom preferences you establish – considering prep times of all menu items ordered, distance to the delivery destination, a potential time buffer and any custom restrictions you might set on the number of orders per time period.
The calculated delivery or pickup time will default for any new quick order, and can be easily overridden by you.
Payment for an order can be processed easily in the Quick Order Manager at time of order or at time of pickup – including optional tip amount and custom default delivery charge.
Upcoming enhancements to Caterease card processing functionality will allow for the use of additional merchant services, as well as the ability to hold card processing in anticipation of a driver's tip.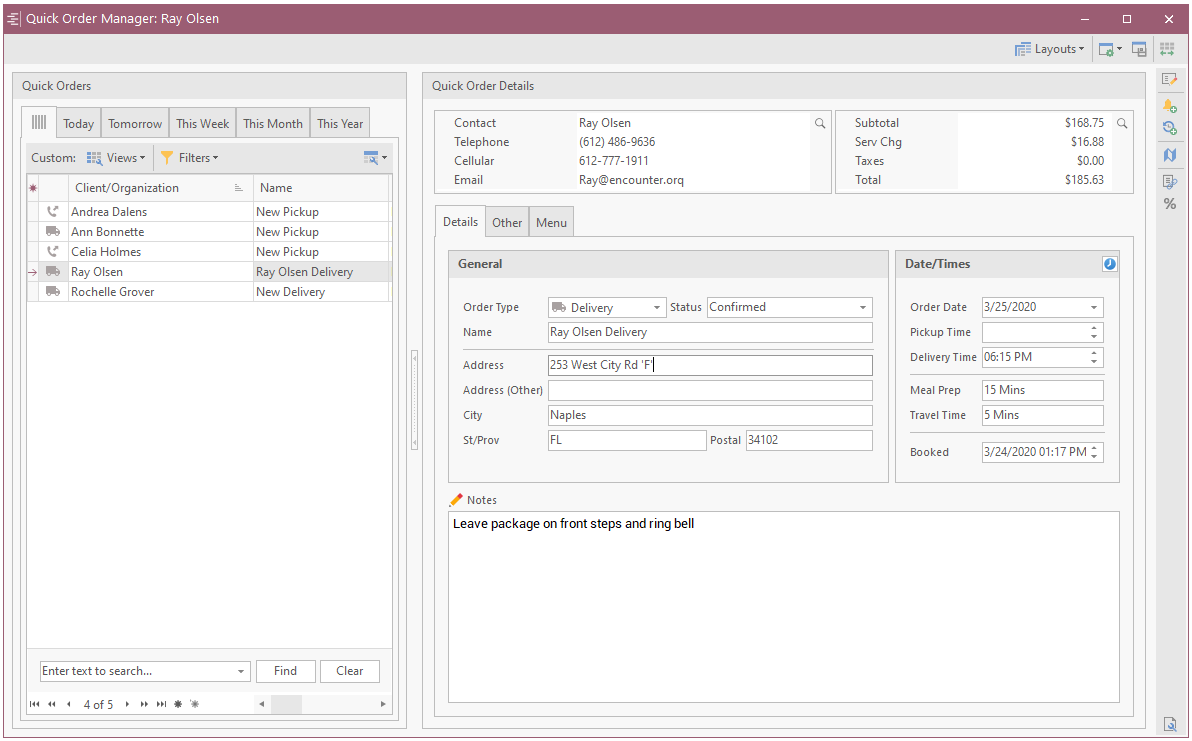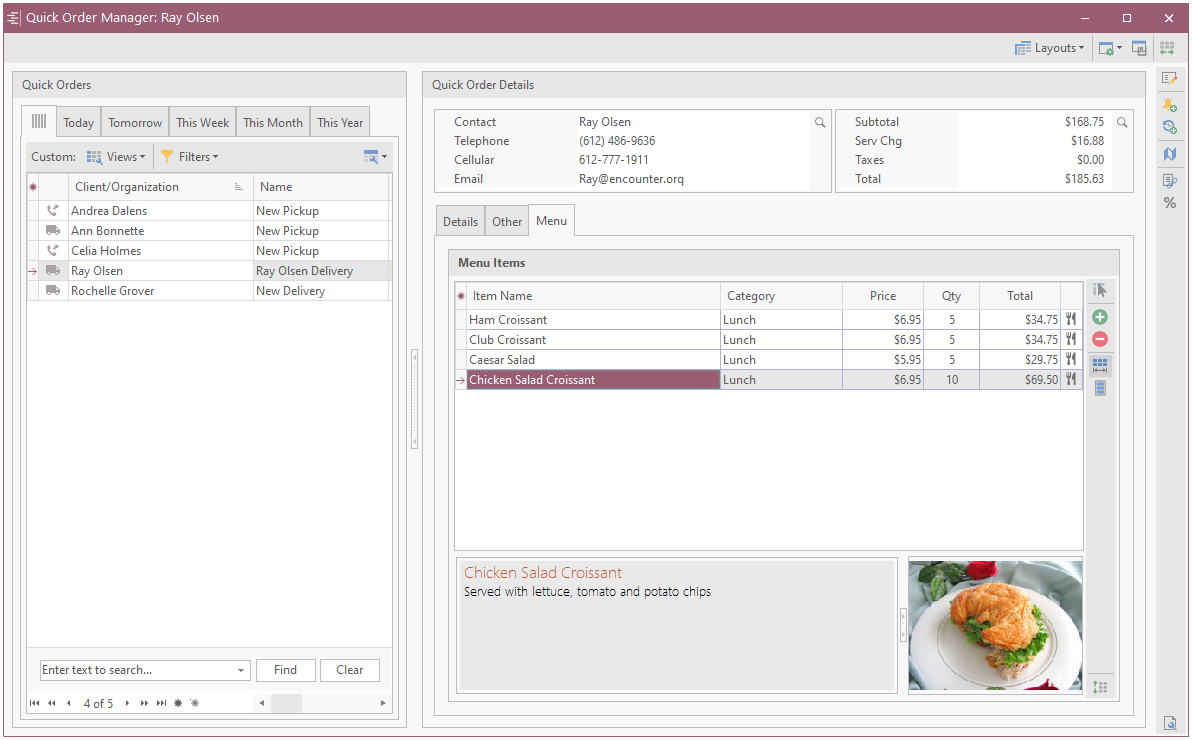 Online orders submitted through our partner Zuppler Online Ordering can be seamlessly processed into your Caterease Quick Order Manager.
Allow your customers to place orders through your custom Zuppler online ordering portal, and all order details – date, time, menu item selection, order payment and more – will pass instantly into Caterease for processing as a new quick order.
Request your free demo
See how the Quick-Order Manager and more can revolutionize your business