Have all of your important Caterease information right in the palm of your hand with the powerful Caterease mobile app.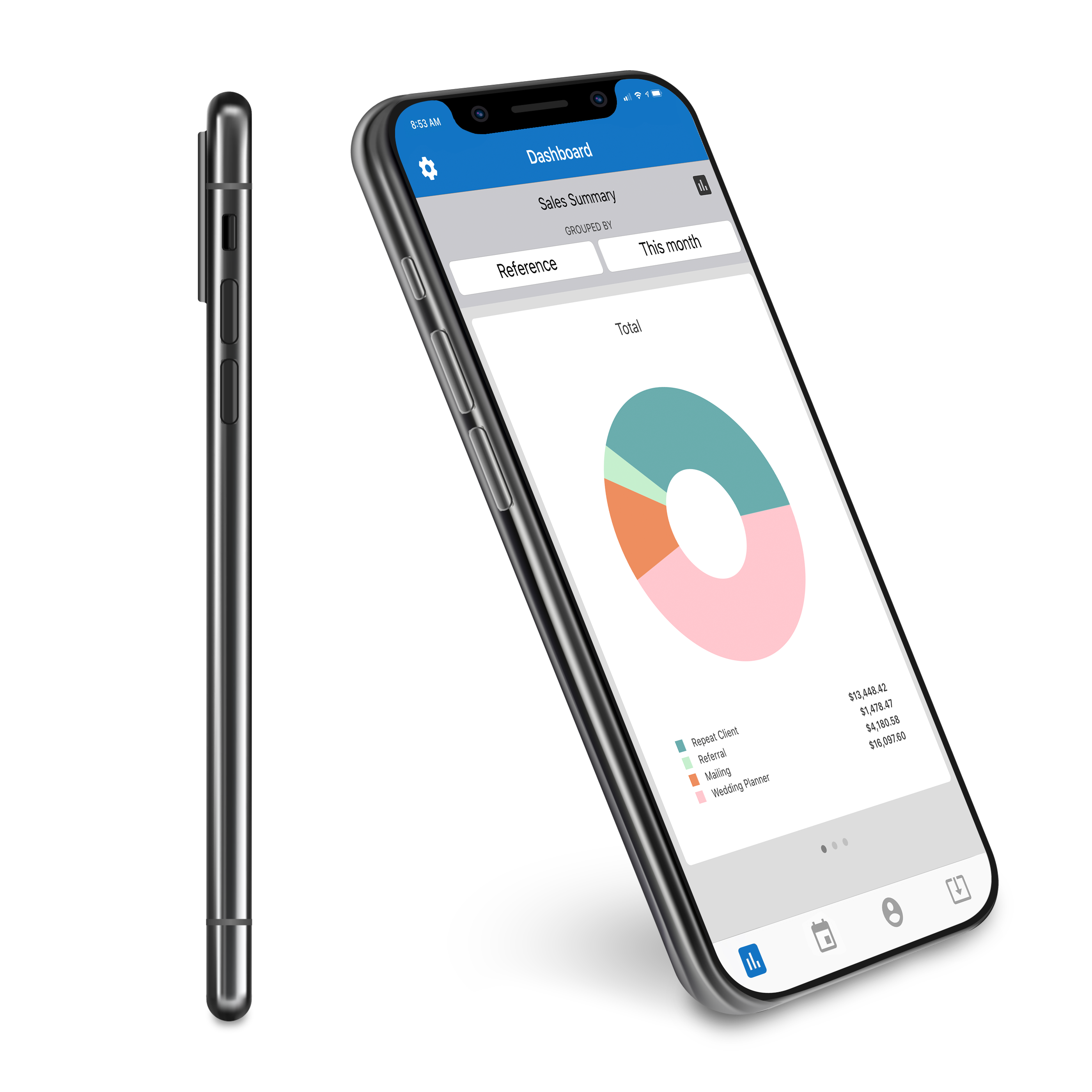 The powerful, flexible mobile dashboard lets you have all important information about your business right at your fingertips.
See event revenue, event counts or event outstanding balances for any date range broken down by sales rep, event theme, operation or a variety of other options.
Display the dashboard as a colorful pie (donut) chart or bar graph for quick, easy analysis – and click on any portion of the dashboard to drill down to see specific details of those events.
One tap on any area of the dashboard calls up a comprehensive list of all associated events.
Quickly review general details, and optionally tap individual events to examine specific information including totals, sub-event details, staffing, menu items and more.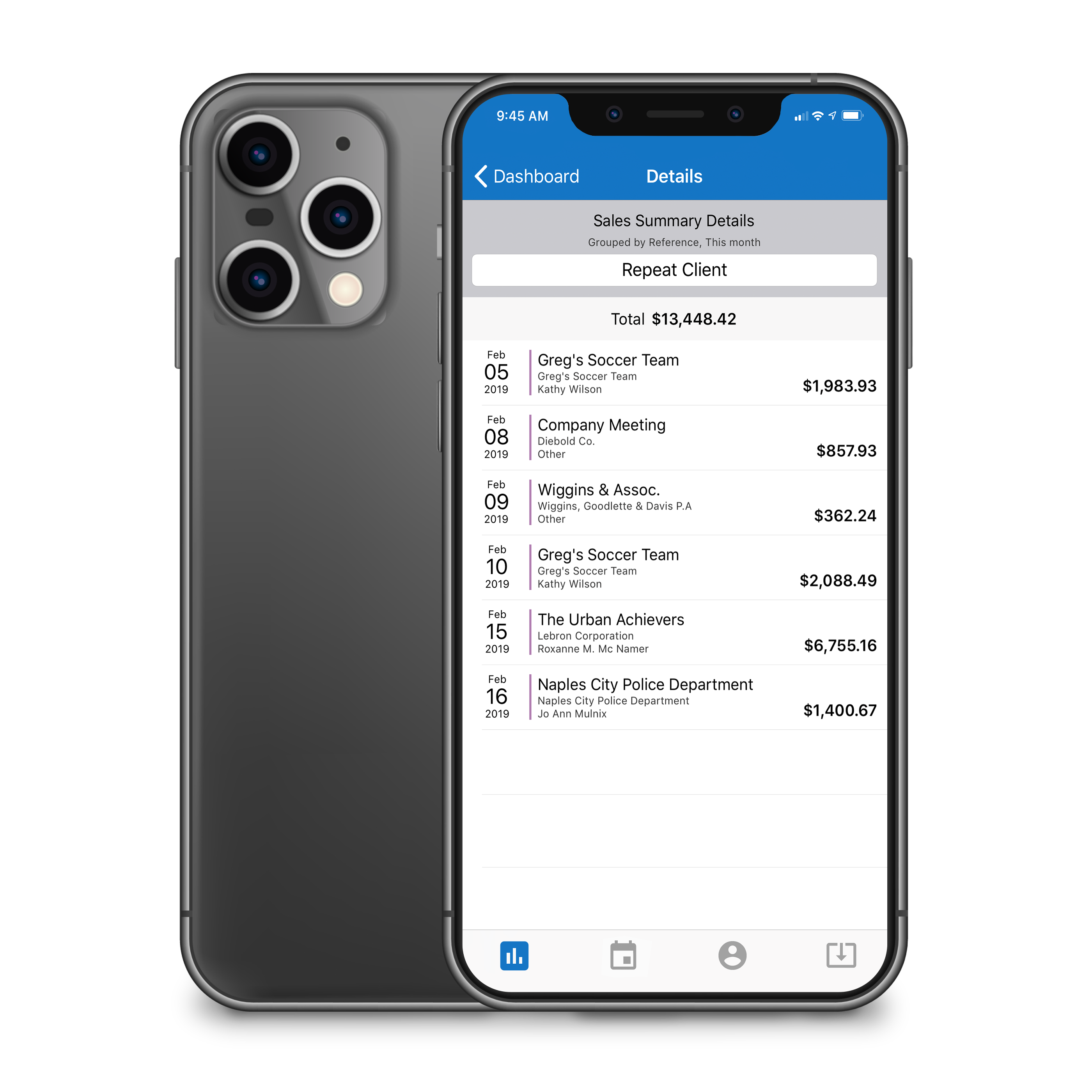 Fab Ballossini
Holiday Inn St. Louis Airport
Our team loves the phone app!
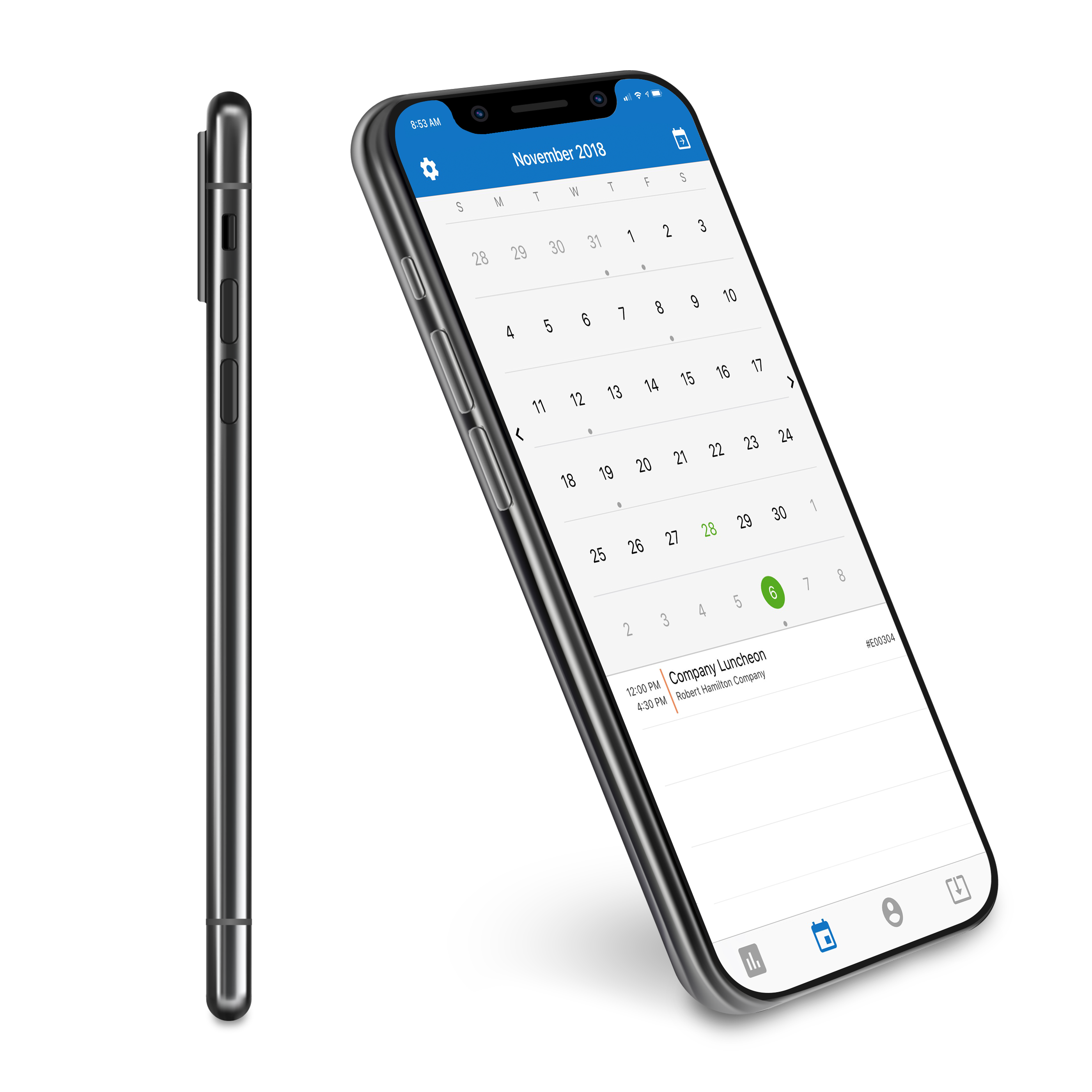 CALENDAR
The handy mobile calendar works exactly like your iOS or Android calendar. Dots or bars on calendar dates indicate scheduled parties, and a list of the selected day's parties appears below the calendar.
Easily scroll month to month by swiping or using the arrow keys, or jump quickly to any month and year and then back to the current date.
Tap any event in the calendar to open that party and review its specific details.
Tap any event in the mobile calendar (or from the dashboard) to see the specific details of that party – including a list of all associated sub-events (or meals).
Tap any sub-event listed for the party to see more information about that meal – including times, location, menu items and even scheduled staff.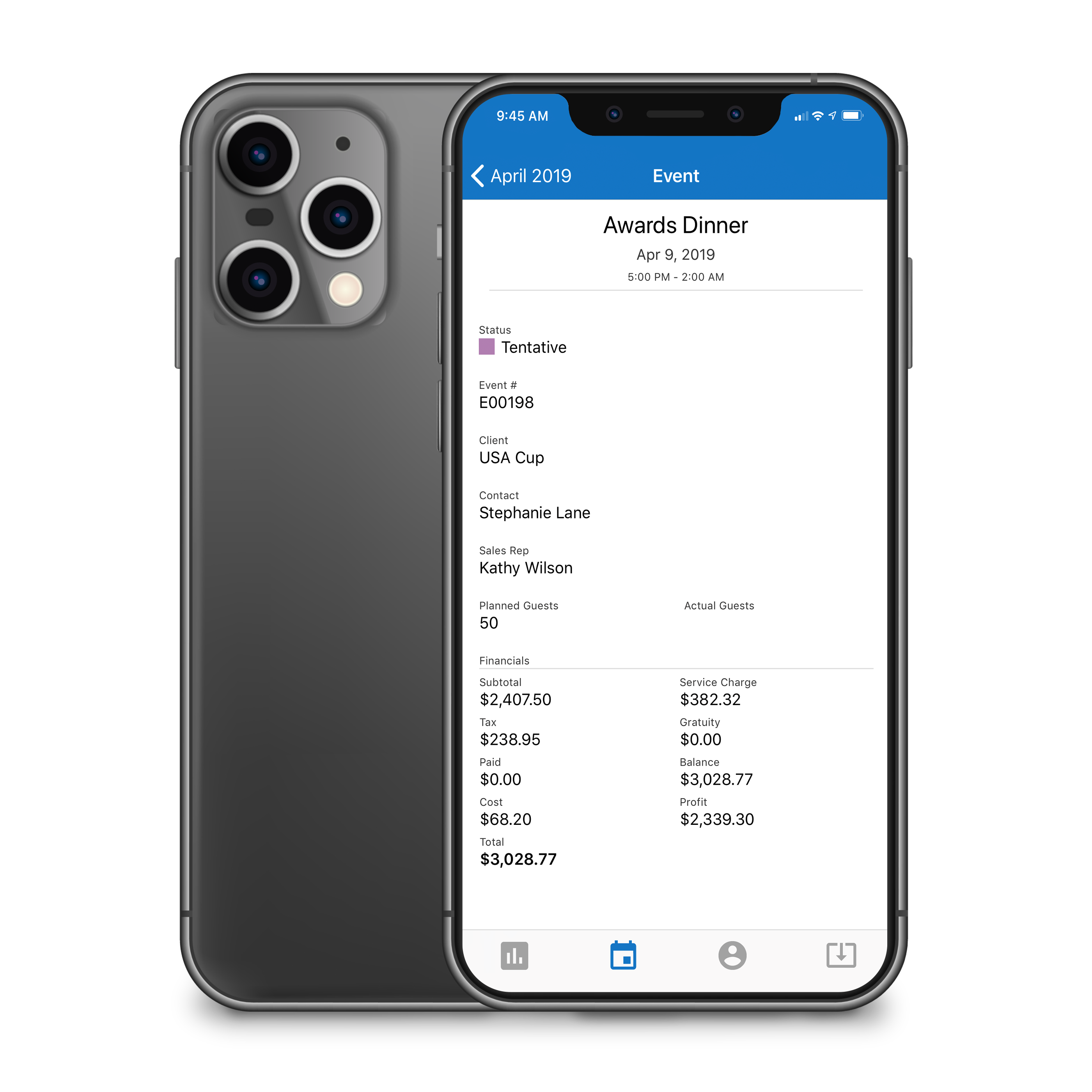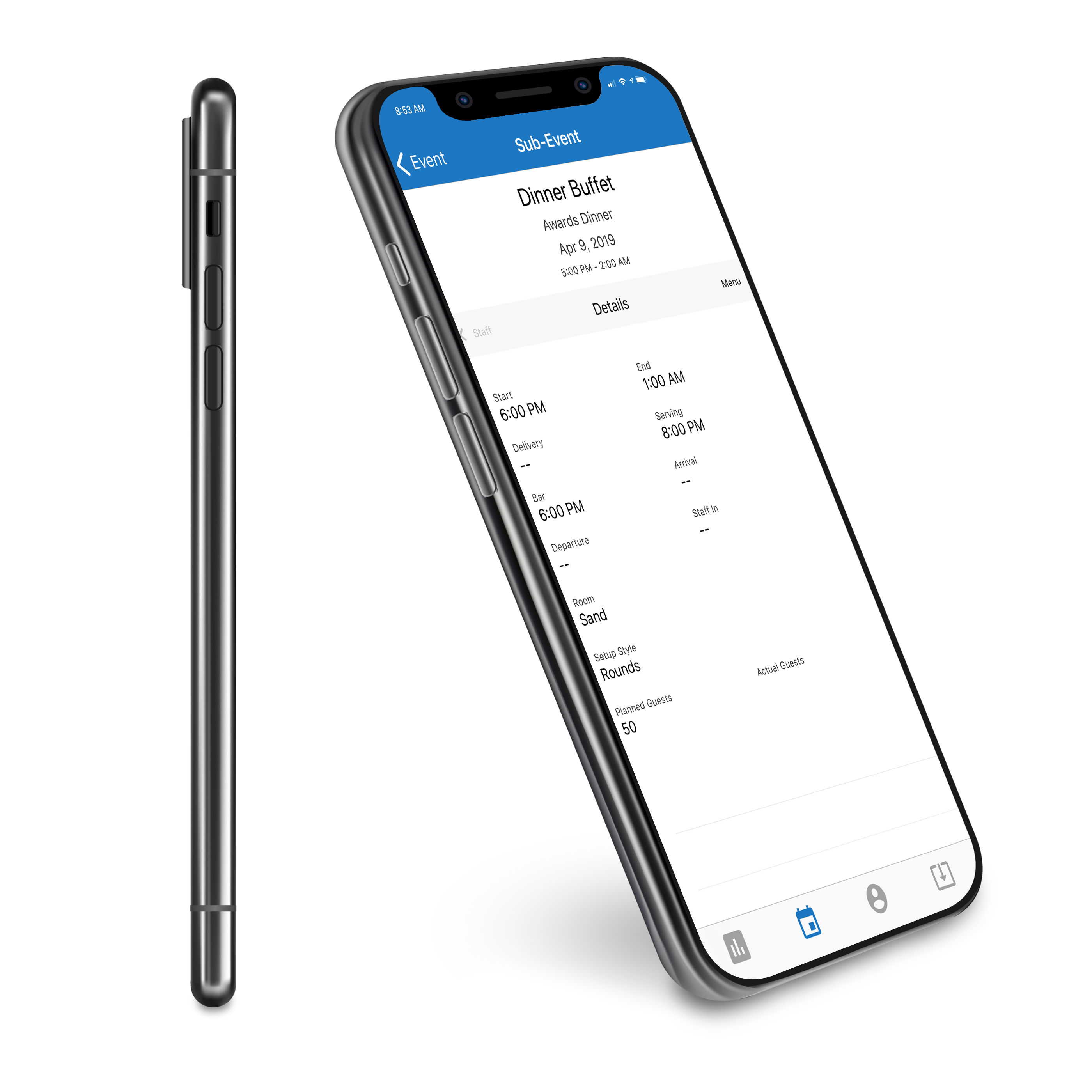 MEAL (SUB-EVENT) INFORMATION
While reviewing sub-event details in the app, swipe left or right to see a detailed breakdown of all menu items ordered for any sub-event (or meal), as well as a complete list of all employees scheduled to work that party.
Quickly determine which employees have confirmed to work the party, and even optionally tap to contact any employee via email or phone directly from the app.
ACCOUNTS
Review a list of all clients and contact people, locating records instantly with a dynamic search tool. Optionally edit existing client or contact details, and even add new clients and contact people – with all changes automatically reflected in your Caterease program!
Tap on any client or contact phone number or email address to instantly contact them directly from the app.