Guestrooms Manager
Block guestrooms for your overnight guests to correspond with events they are holding with you. Track sleeping room usage and easily report inventory to your front desk personnel.
Guestrooms Manager is the perfect addition for hotels, motels, inns, bed & breakfasts, camps, resorts – or an establishment that needs to manage overnight bookings associated with their events. Using this handy tool, you can easily reserve a group of sleeping rooms for guests attending your parties – and even deduct those rooms from an inventory provided by your front desk team.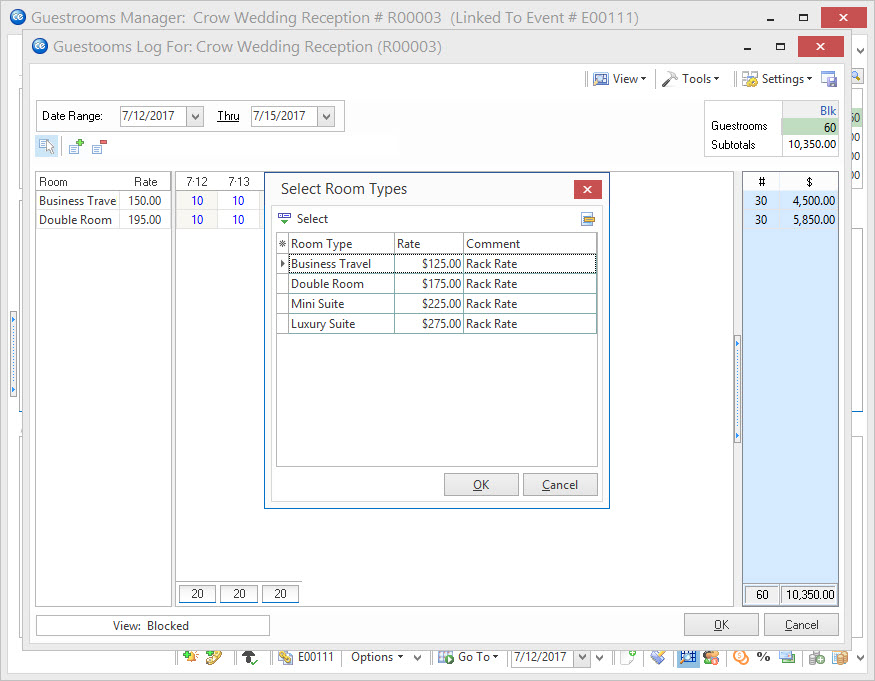 Group Room Booking
Instantly select room types from a custom list of options, and the program automatically calculates standard rates or even special, seasonal rates. Optionally track separate totals for the number of rooms initially agreed upon versus the number of rooms blocked, an adjusted number and the number actually picked up (or used) by the guests. Choose which of these numbers you want to see on the screen, as well as which number should serve as the financial basis for the contract.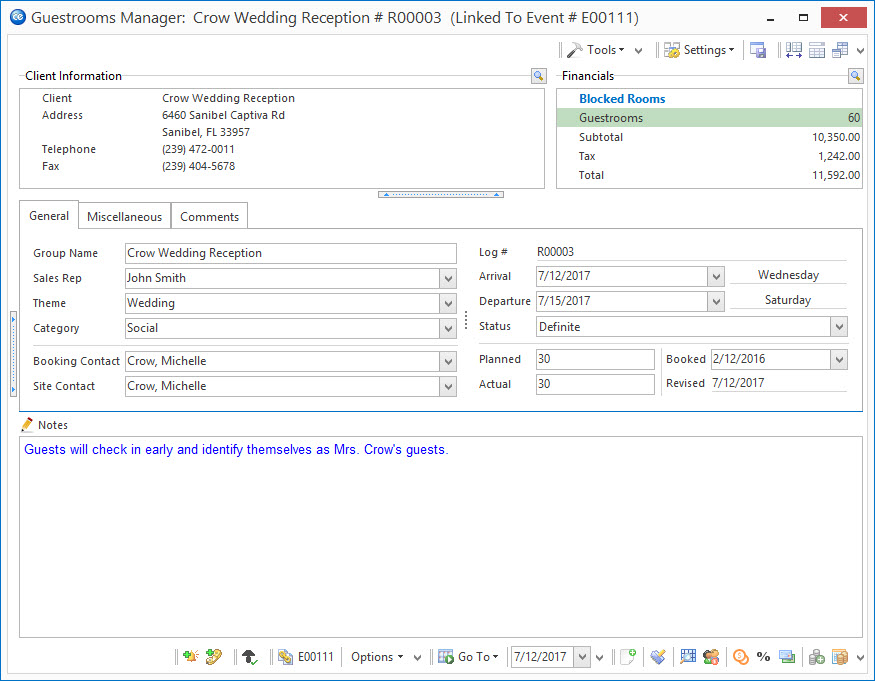 Associated Room Details
In addition to blocking various types of rooms, the Guestrooms Manager also lets you track other associated details for each rooms contract. Custom room taxes can be assigned and even edited on-the-fly; a detailed rooming list of specific guests staying in each room can be created; billing responsibility for restaurant charges, incidentals, etc. can be established and more.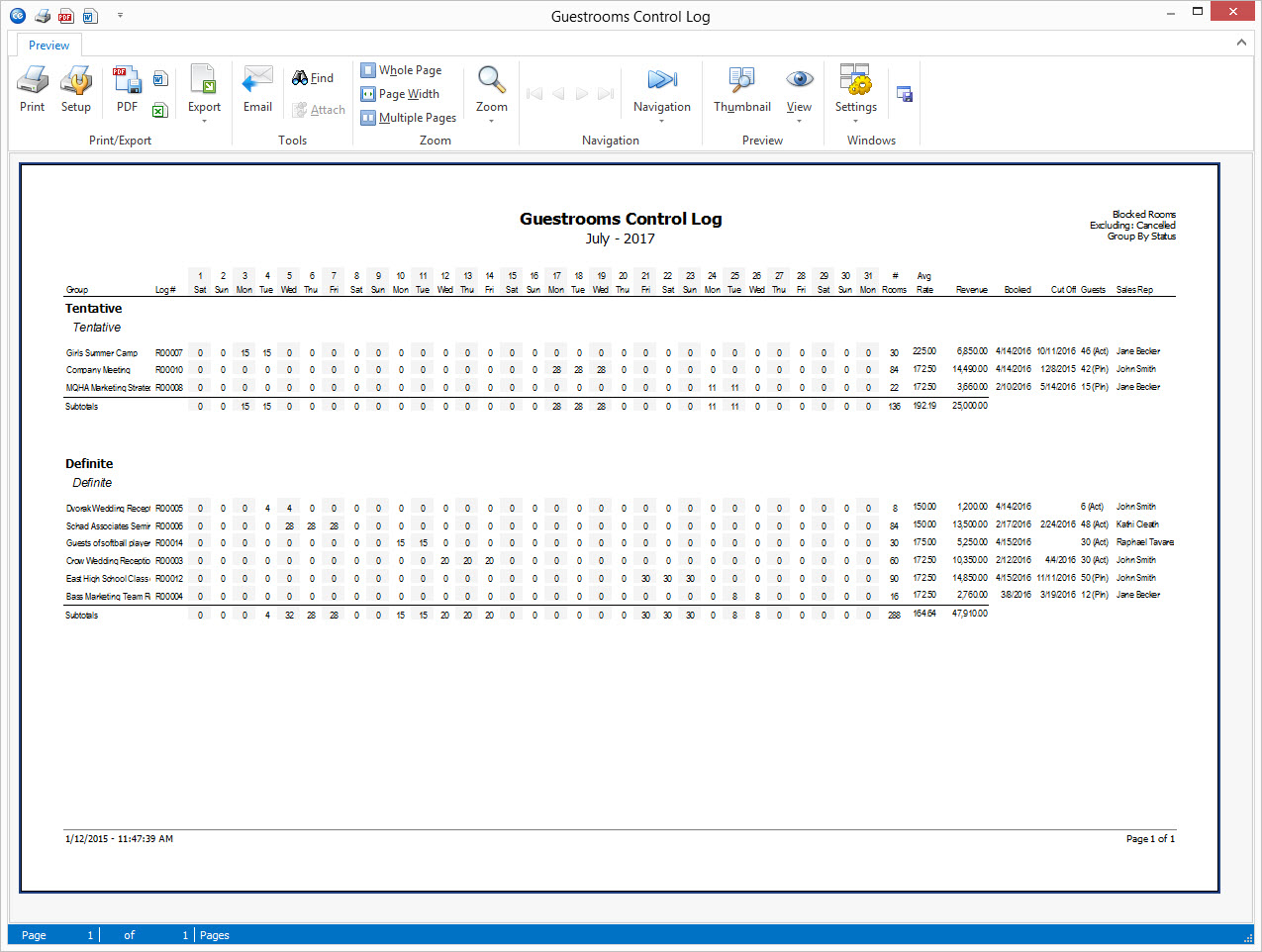 Total Group Rooms Management
Easily track group room usage in a variety of powerful, flexible ways. Attractive, detailed reports give you instantaneous access to valuable information; optional automatic inventory checking immediately warns you if you exceed a daily or monthly inventory of rooms; powerful query tools give you any results you need in flexible detail grids or in colorful charts and graphs. All the information you need to manage your group rooms is available right at your fingertips!
The Caterease Guestrooms Manager specifically focuses on sleeping rooms booked in conjunction with your events, and acts as a perfect complement to your front desk system.