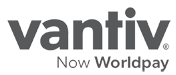 Imagine quickly and easily processing your customer's credit card payment directly through your Caterease program – using one of our slick, new credit card payment interfaces!
These interfaces allow you to save time and business management with a single solution for all your payment needs. They eliminate the hassle of trying to get products from different vendors to work together and offer a wide range of options to get you paid quickly. Easily add features as your business grows.
Both options let you offer all the different payment options that customers demand, so you can make more sales and grow your business with confidence. We take care of getting you paid, so you can focus on what you do best: running your business.
Learn About Our Processing Interfaces