Windows Settings
The following minor window settings have been reset in this update:
Food/Service Item Packing Labels Print Parameters Window – full reset to Caterease defaults.
This is the window that allows you to generate custom packing labels from the results of a Food/Service Query.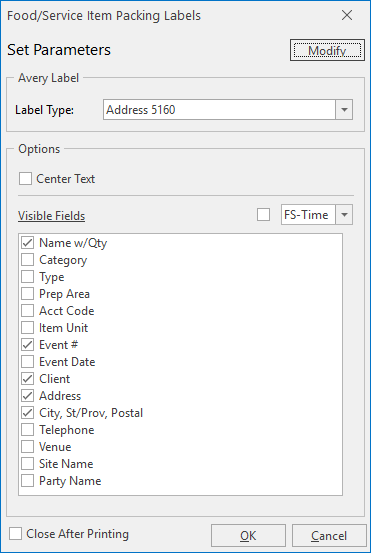 This update will not have any effect on the saved windows settings, saved layouts or saved queries for the main, common windows in the program such as Event Manager, Event Wizard, Account Manager, or any other window besides the one listed above.
New Features in this Build
Information Backstage Tab
We have a new backstage tab that auto-populates all the latest CE information including:
Updates
Regional Trainings
Tips of the Week
Newsletters
Press Releases
Promotional Sales
Alerts
Every user will be automatically prompted upon load of the program when there is a new, unviewed "Caterease Information Notification." Each user will have to "view" the notification to disable the prompt.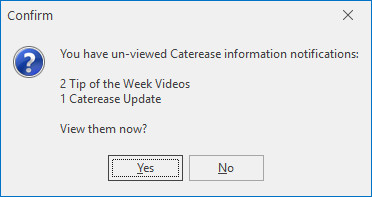 Users can disable this prompt for various types of notifications. Simply go to the Preferences window, click on the new "Information" tab and deselect those types of notifications that are not important to you.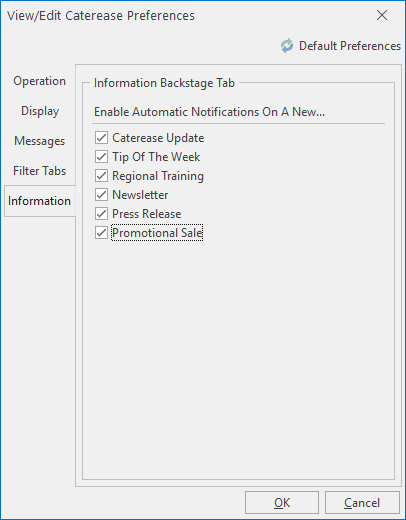 Note: Unchecking a type of notification WILL NOT keep that notification from popping up in the Information Backstage tab. It will only prevent the automatic nag notice from appearing on program start up.
Once they click yes to the "View Them Now" prompt, they will be brought into the "Information" Backstage tab. Double-clicking (viewing) the notification will automatically bring you to the appropriate URL in their browser and mark the notification as "Viewed".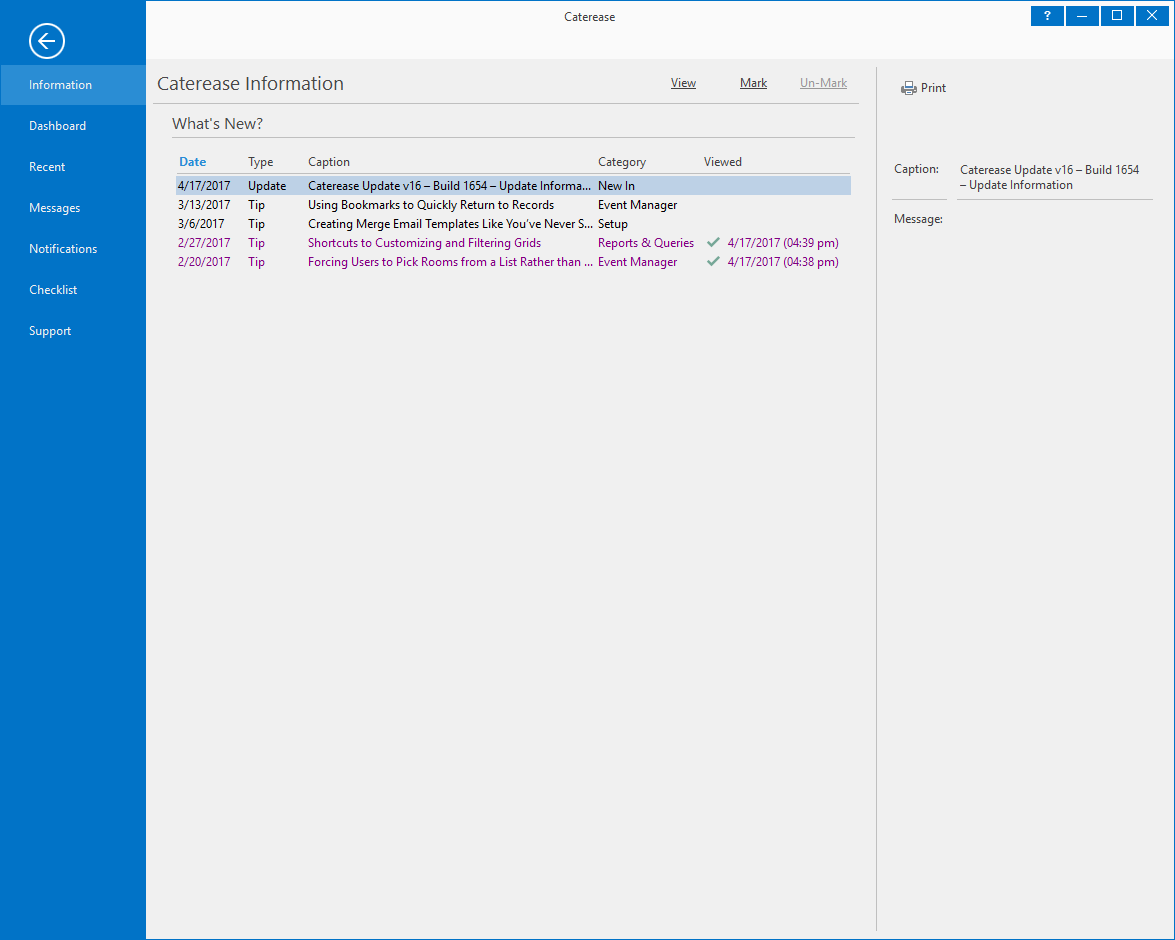 Google Export
You now have two ways to export your events to Google Calendar: Automatic and/or Explicit.
If you "Enable Automatic Exporting", every time you save a change to an event (a relevant change), the event is set in a queue to be exported either at the close of your Caterease session or from the Select Tab of your Ribbon: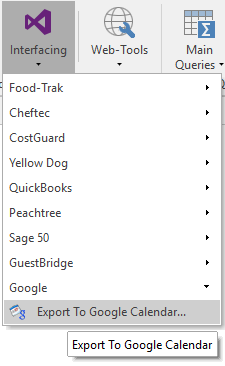 Enabling or disabling this feature is done in the Google Calendar Settings: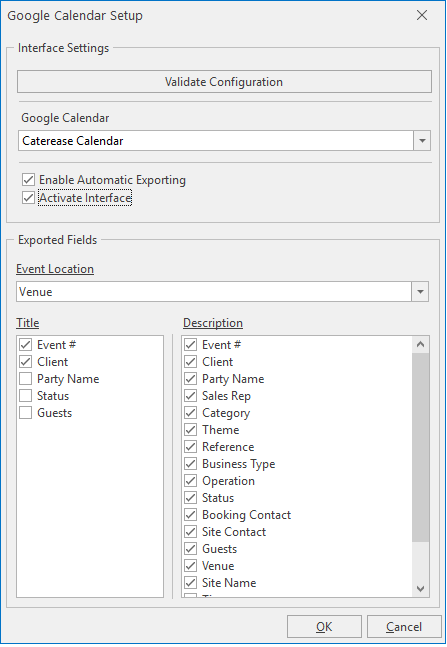 Explicit Exporting can be performed in the Scheduler or in the Event Manager.
Scheduler
If you click an event and open its popup menu, you will see a menu item "Export/Synchronize Event To Google Calendar"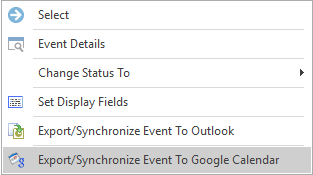 If you highlight a group of days and/or solicit the scheduler's popup menu, you will see a menu item "Export/Synchronize To Google Calendar…"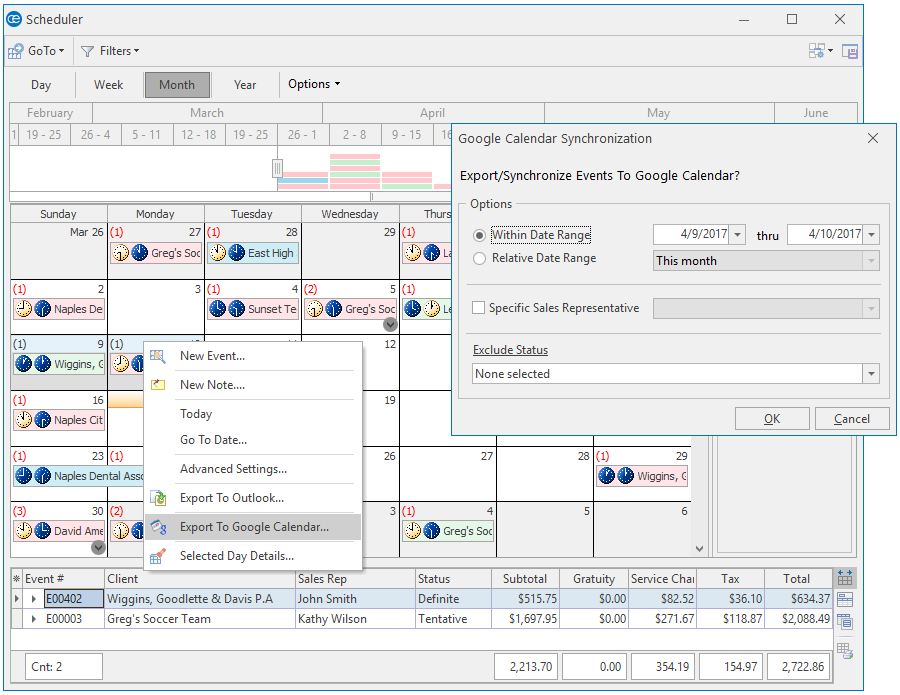 Event Manager
Using the Event Manager Tools menu/bar offers users the ability to explicitly export an event to Google Calendar from within the Event Manager.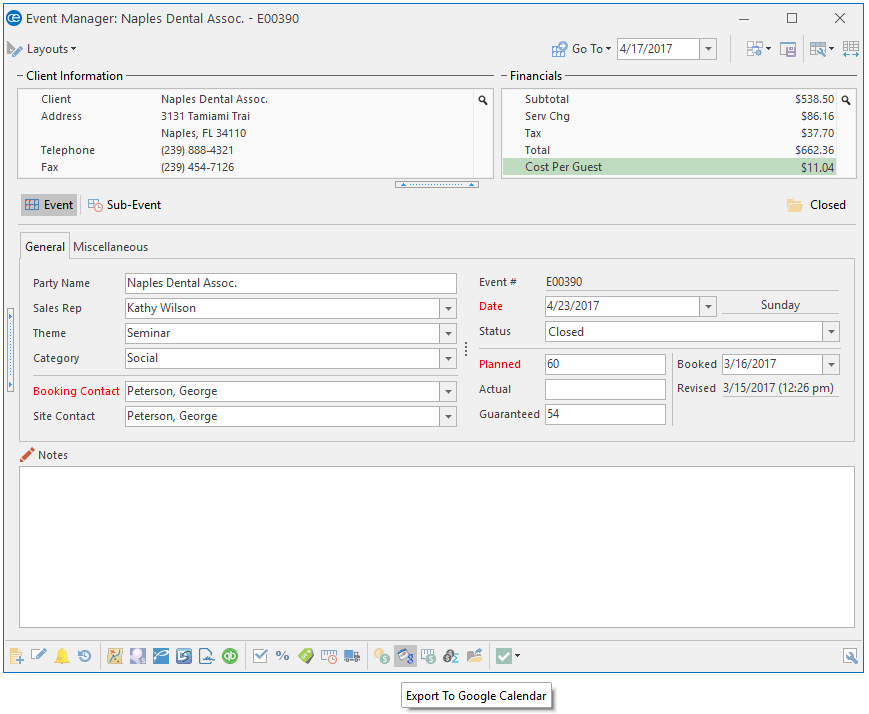 Note: Customers with duplicate events in their google calendar can resolve this issue by doing the following:
If, after the next export, they have duplicate records in the Google Calendar, delete both records in the Google Calendar and then reexport the event. From that point, any additional exports will not create duplicates.