As some of you are aware, Google recently changed certification requirements that rendered our interface with their software inoperable. We are happy to announce that the certification has been reinstated and the Google interface is currently active in Caterease v21.
STAY UP-TO DATE ON IMPORTANT INFORMATION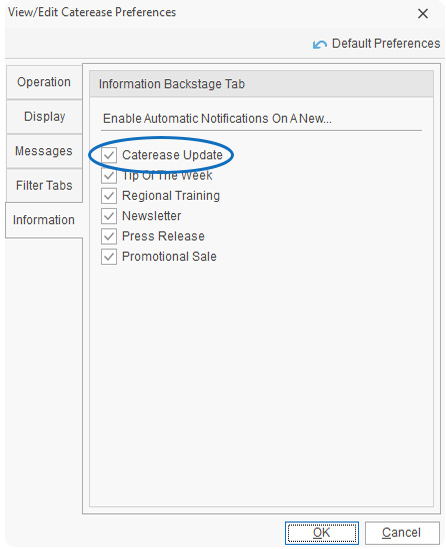 Confirm that you have "Caterease Update" notifications active in your personal Caterease User Preferences to ensure you receive automatic alerts within your program of important information.
If you have any questions, please contact Caterease Support help@caterease.com.